Bio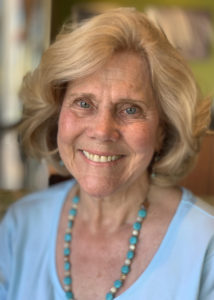 I am a spiritual healer and teacher of past life regression, love, and healing. 
I've been a professional spiritual healer for over 30 years with a global practice spanning U.S.. U.K. Canada, France, Greece, Italy, Australia, Mexico, and Japan for healing & life purpose guidance.
I utilize Past Life Regression as a powerful tool, which enables me to take you to a profound level of deep healing. Click here to see FAQs. I'm  a certified regression therapist, listed in the International Between Lives Regression Network. Of all my years in spiritual healing as a results oriented practitioner who often treated serious conditions, I've found regression therapy to be the most effective and efficient treatment.
This is what I have learned as a healer: At the heart of spiritual healing is the identity of your soul. It's the reason I love and adore past life regression. My life is committed to it. This is the split atom which creates the big burst of your soul to come forward out of the darkness and to be known by you and to express your purpose in the world. 
Past Life and Spirit World Regressions are the most profound way to develop and expand your consciousness. Once your consciousness expands, your life begins to out-picture itself in a renewed way that is a meaningful step forward in your evolution as a soul. The rewards are abundant and liberating from however you define your present suffering. 
My husband, Scotty, and I live in Solana Beach, CA in the San Diego area. We love both deep and intimate spiritual discussions over lunch at the beach, seeing great movies, family gatherings, spending time with and playing ball with our adorable grandson Atticus!
Shannon is author of:
She is co-author with Scott Peck of:
Shannon is also co-founder, with Scott Peck, of The Love Center
Certifications, Passions & Fun!
Certification: Past Life and Between Lives Soul Regression therapist (The Ravenheart Center)

Certification: Reiki Master (Reiki Intl.)

Certification: Self-esteem training facilitator (Jack Canfield Self Esteem Training)

Reverend, an interfaith minister (Emerson Theological Institute)

Certification: Aromatherapy for therapy in specific systems of the body. (Natural Healing Institute, Linda Anne Kahn, HHP, NCBTMB, CLA-LANA)

Fine art painting, oil on canvas

Certification: Dense Nutrition and Dense Nutrition Chef (Natural Healing Institute)